Category: Neonatology
Published on Monday, 02 July 2012 12:03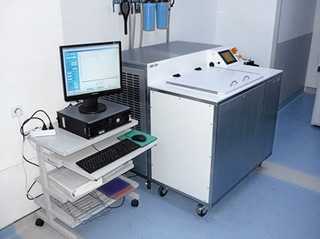 Designed in close collaboration with the French milk banks, our new human milk pasteuriser PAS10002 was greeted with enthusiasm by the scientific community at the Nantes Congress in June 2011. Essential improvements have been brought to the PAS10002, a better temperature control and the significant reduction of heating and cooling time.
Thanks to its unique technique of milk mixing and cooling, our water pasteuriser is currently the only one that allows the temperature to reach 62.5°C and go down to 4°C very quickly while keeping the milk homogenised.
The product is currently available throughout the European market and will be soon available worldwide. The first unit is already operating in the milk banks of Croix-Rousse (Lyon, France), the third HSC pasteuriser they has acquired.