Category: Neonatology
Published on Wednesday, 31 July 2013 12:04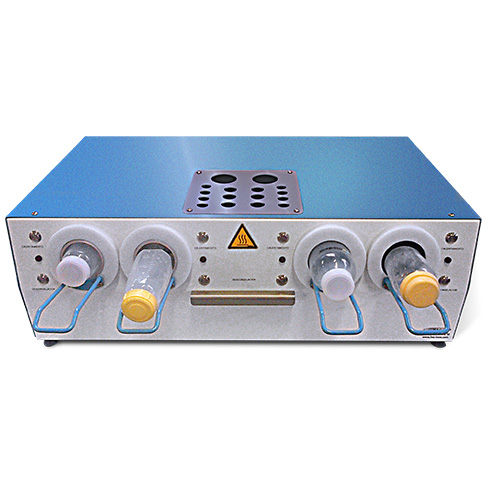 The project was born from the observation of a recurring need among midwives: to have warm bottles as fast as possible to feed babies.
The current products on the market offer a heating time slower than 20 minutes while the nursing staff has to make drink the feeding-bottles an hour after their removal from the refrigerator.
Thanks to a new innovative system, our engineering department has designed a bottle warmer (available in two versions: 2 or 4 bottles of capacity) with a heating time that doesn't exceed 4 minutes for a bottle of 50ml. This product is in accordance with the hospital's practices regarding the reheated milk.
We hope that this new product will satisfy and simplify the lives of its users.