Category: Events, exhibition, various...
Published on Monday, 04 March 2013 12:05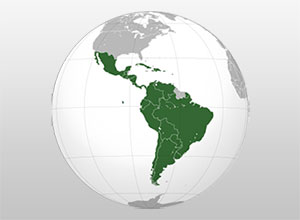 South America is a population growing continent and its needs for healthcare products are growing as fast, particularly regarding breastfeeding. South American countries are more and more aware about the benefit of the human milk pasteurisation and are opening many milk banks based on the European model.
Our innovative products and processes received a warm welcome from the local players (prescribers, doctors, distributors...). So much so we have made Latin America one of our priority areas of development for the upcoming years.
Today, established in several milk banks, particularly in Mexico, we keep on growing all over the continent.
The HSC team would like to thank all the local players for their efforts concerning the premature babies of those countries.