Category: Events, exhibition, various...
Published on Tuesday, 03 December 2013 15:34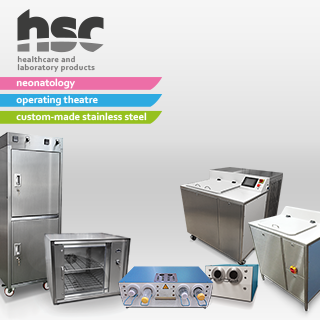 In the sector of healthcare and medical hygiene, we design range of innovative and high-quality products for neonatology and operating theatre.
Human milk pasteurizers
Breast milk bottle warmers
Linen warmer, fluid warmer and warming cabinets
Aseptic washbasins for surgeons
Stainless steel furniture for operating room and clean room
…
HSC is a French company, leader in human milk pasteurization on its market, which have accompanied its customers for more than 85 years. Due to the acceleration of our international growth, we are looking for motivated distributors who wish to diversify or expand their products ranges.


If you are interested and wish to collaborate with a reactive and dynamic human-sized company, you can fill in this contact form or directly contact Dominique Colasberna by email: This email address is being protected from spambots. You need JavaScript enabled to view it. or phone at +33 (0)4 72 14 16 18.